THE SEARCH FOR THE PERFECT BOOTS.. FINALLY OVER!
ok i finally got them.. after going to 7 shops..
the look is finally over!
thanks MissT for helping me pick them up!!
here's a preview of my new boots: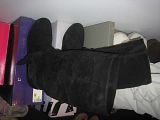 they're exactly what i wanted..
and so comfortable!!
and to j: i didn't make it to ed hardy because of them.. haha..
but i still am wanting an ed hardy cap..
pictures of se7en last friday:
the poison of choice: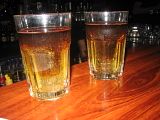 the company: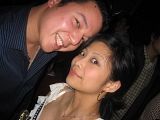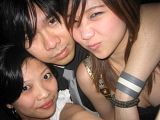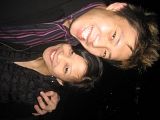 the makeover:

haha i admit is was kinda fun but how did i end up there again?
O.O
what happened to me wanting a night in to play mah jong?
oh my.. the temptation of sweet poison..
o and we gave Bevan a makeover.. now more yeng la the fella! haha